ETC's Aircrew Training Systems Awarded Multiple Contracts Totaling $10.6 Million for Customers in Southeast Asia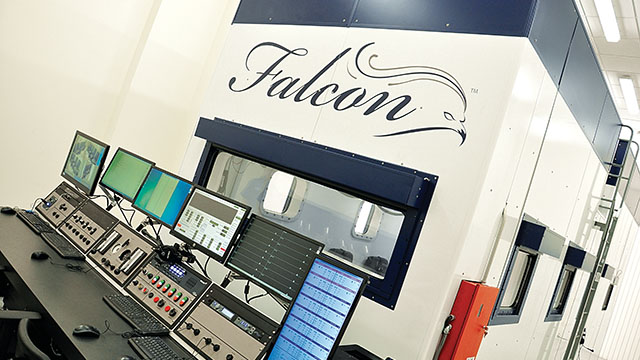 SOUTHAMPTON, PA, USA, August 5, 2016 – Aircrew Training Systems ("ATS"), a business unit of Environmental Tectonics Corporation (OTC Pink: ETCC) ("ETC" or the "Company") today announced the award of multiple contracts totaling $10.6 million for customers in Southeast Asia.

Products to be provided include:
A multi-year contract for equipment maintenance is also included.

The award of the FALCON altitude (hypobaric) chamber contract highlights ETC's well-known and established track record of delivering long-lasting and reliable equipment to the aeromedical community for nearly fifty years.

The GYRO IPT-III contract includes three high-fidelity interchangeable cockpits that can be easily inserted into the device or can function as fully operational, stand-alone simulators. Designed for versatility, the GYRO IPT-III is an ideal and cost-effective trainer that meets the most critical spatial disorientation, basic and advanced flight training needs for both fixed-wing and rotary wing platforms.

"ETC is proud to provide a diverse variety of quality aerospace solutions designed to meet the ever-changing requirements of our customers' aircrew training programs." states Alper Kus, Vice President – ATS Business Unit Manager.
---

Forward-looking Statements
This news release contains forward-looking statements, which are based on management's expectations and are subject to uncertainties and changes in circumstances. Words and expressions reflecting something other than historical fact are intended to identify forward-looking statements, and these statements may include terminology such as "may", "will", "should", "expect", "plan", "anticipate", "believe", "estimate", "future", "predict", "potential", "intend", or "continue", and similar expressions. We base our forward-looking statements on our current expectations and projections about future events or future financial performance. Our forward-looking statements are subject to known and unknown risks, uncertainties and assumptions about ETC and its subsidiaries that may cause actual results to be materially different from any future results implied by these forward-looking statements. We caution you not to place undue reliance on these forward-looking statements.
Latest News
June 29, 2023
ETC Awarded $17.3 Million Contract for its Sterilization Systems Group
Read More