Ribbon-Cutting Ceremony for ETC's GRYPHON GL-6000 Held by Naval Medical Research Unit Dayton, located at Wright-Patterson Air Force Base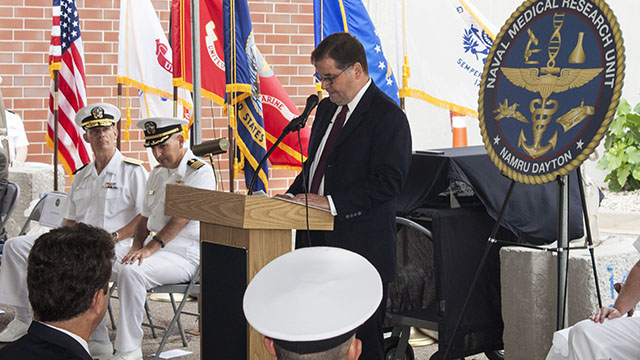 SOUTHAMPTON, PA, USA, June 24, 2016 – Environmental Tectonics Corporation (OTC Pink: ETCC) ("ETC" or the "Company") today announced that the U.S. Naval Research Medical Unit Dayton ("NAMRU-D"), located at Wright-Patterson Air Force Base held a ribbon-cutting ceremony on June 17, 2016 for ETC`s Spatial Disorientation Training and Research Device. The device, nicknamed "The Kraken" by the U.S. Navy, is engineered and manufactured by ETC`s Aircrew Training Systems ("ATS") business unit. NAMRU-D will use this device to support clinical and operational research, among other activities.

Robert L. Laurent, Jr., Chief Executive Officer, President, and Director, indicated that "'The KRAKEN' is an important and technologically advanced spatial disorientation device. ETC is proud to be providing it to NAMRU-D to support its mission to save lives through research that will broaden the understanding of human factors in aerospace."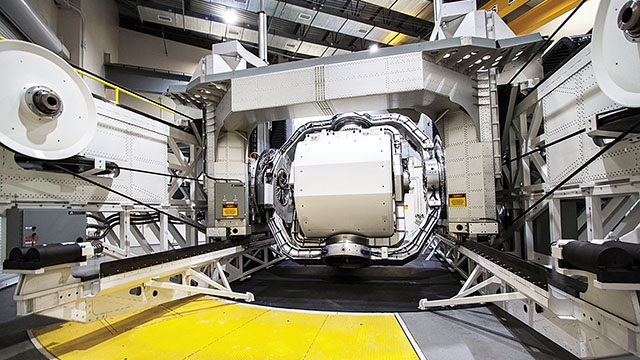 About "The KRAKEN":
"The KRAKEN" is the world's most technologically advanced spatial disorientation training and research device. With its dynamic motion capability and reconfigurable cabin, "The KRAKEN" can support operational and clinical research by simulating complex human factors issues for air, space, land and water vehicles. It has an advanced motion system with six degrees of freedom (Rotary, Pitch, Roll, Yaw, Vertical, and Horizontal), 360° continuous bidirectional rotation in four axes (Rotary, Pitch, Roll, and Yaw), a ±16.5 foot horizontal track, and a ±3 foot vertical carriage. "The KRAKEN" is also capable of generating sustained accelerations of 3 G's and includes options such as interchangeable cockpits that can be vehicle specific with varying levels of fidelity, a wide field-of-view display system, and medical monitoring equipment. "The KRAKEN", like all of ETC's training and research devices, is manufactured in accordance with ISO 9001 quality standards.
---

Forward-looking Statements
This news release contains forward-looking statements, which are based on management's expectations and are subject to uncertainties and changes in circumstances. Words and expressions reflecting something other than historical fact are intended to identify forward-looking statements, and these statements may include terminology such as "may", "will", "should", "expect", "plan", "anticipate", "believe", "estimate", "future", "predict", "potential", "intend", or "continue", and similar expressions. We base our forward-looking statements on our current expectations and projections about future events or future financial performance. Our forward-looking statements are subject to known and unknown risks, uncertainties and assumptions about ETC and its subsidiaries that may cause actual results to be materially different from any future results implied by these forward-looking statements. We caution you not to place undue reliance on these forward-looking statements.
Latest News
June 29, 2023
ETC Awarded $17.3 Million Contract for its Sterilization Systems Group
Read More