ETC's Aircrew Training Systems Awarded Multiple Contracts Totaling $45.4 Million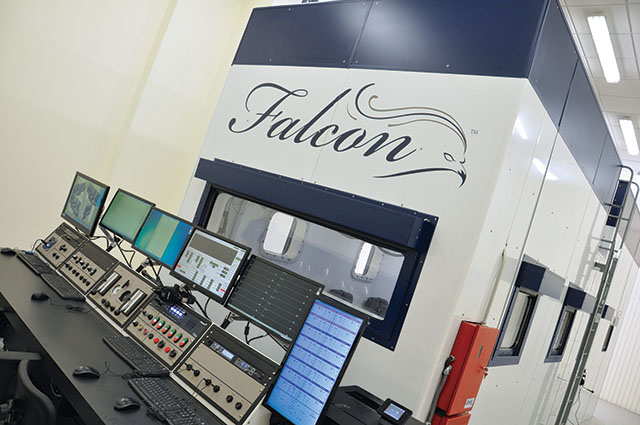 SOUTHAMPTON, PA, USA, April 14, 2015 – Environmental Tectonics Corporation's (OTC Pink: ETCC) ("ETC" or the "Company") Aircrew Training Systems ("ATS") business unit announced today the award of multiple contracts totaling $45.4M for customers in the Middle East, Southeast Asia, and Europe.

Products to be provided under the contracts include:
an authentic tactical flight simulator ("ATFS-300") with spatial disorientation training capabilities
an eight person multiplace rectangular hyperbaric chamber,
two altitude (hypobaric) chambers (one twelve person and one sixteen person),

The services portion of the contracts provides integrated logistics services, pilot physiology, and personnel training services through ETC's AMTI, and facility support services.

"These contracts represent significant milestones for ETC. We are proud to supply these important customers with products and services designed to aid them in increasing their aviation training capabilities in many specific training areas." states Robert L. Laurent, Jr., CEO and President.
---

Forward-looking Statements
This news release contains forward-looking statements, which are based on management's expectations and are subject to uncertainties and changes in circumstances. Words and expressions reflecting something other than historical fact are intended to identify forward-looking statements, and these statements may include terminology such as "may", "will", "should", "expect", "plan", "anticipate", "believe", "estimate", "future", "predict", "potential", "intend", or "continue", and similar expressions. We base our forward-looking statements on our current expectations and projections about future events or future financial performance. Our forward-looking statements are subject to known and unknown risks, uncertainties and assumptions about ETC and its subsidiaries that may cause actual results to be materially different from any future results implied by these forward-looking statements. We caution you not to place undue reliance on these forward-looking statements.
Latest News
June 29, 2023
ETC Awarded $17.3 Million Contract for its Sterilization Systems Group
Read More