ETC Simulation Contracted to Deliver Advanced Disaster Management Simulator to Northern College in Ontario, Canada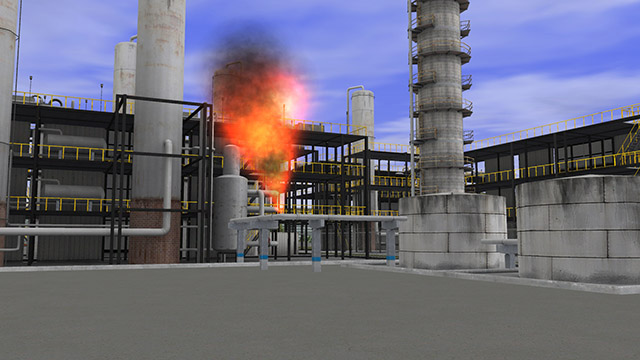 Southampton, Pa., USA, June 28, 2018 – Environmental Tectonics Corporation's ("ETC" or the "Company") Simulation business unit, located in Orlando, FL, has been contracted to deliver an Advanced Disaster Management Simulator (ADMS(TM)) system to Northern College of Applied Arts & Technology ("Northern College"), located in Ontario, Canada. The ADMS system will be located in the newly constructed Integrated Emergency Services Complex at the Timmins Campus.

The ADMS-COMMAND virtual reality training system will be incorporated into the Health Sciences and Emergency Services programs at Northern College, as well as utilized for the training of off-campus partners and on-campus response personnel. Students and trainees will be able to develop knowledge and skills from the hands-on experiences they are exposed to within the simulation, and allow them to bridge the gap between what they have learned in the classroom and what they will experience in their professional careers.

A variety of scenarios can be exercised, including a hostage situation on campus, HAZMAT and CBRNE situations, structural fires, medical emergencies, and natural disasters. As part of this contract, ETC will modify certain emergency response vehicles to more closely reflect Canadian resources.

"In acquiring the ADMS system, Northern College will be introducing a standard in disaster management training and education that did not previously exist in post-secondary emergency service programs in Ontario." said Dr. Fred Gibbons, President and CEO of Northern College. "Our students and community professionals working in the emergency service disciplines will benefit from scenario simulations that would otherwise have proven impractical to create in real life to achieve the same training value and learning outcomes. We look forward to discovering opportunities for interdisciplinary training in emergency management and the development of command and communications protocols, coordination strategies, complete with scenario debriefings."

About ADMS
ADMS™ is a high-fidelity Virtual Reality Simulation Training Platform that comprises multiple products including Incident Command training from technical to strategic level (ADMS-COMMAND), emergency response and force protection specific to a military environment (ADMS-AIRBASE), firefighting techniques and tactics (ADMS-FIRE), driver training and vehicle operation (ADMS-ARFF and ADMS-DRIVE) and police operations, crowd management and riot control (ADMS-POLICE). ETC's signature True Simulation Technology blends physics-based simulation, embedded artificial intelligence, accurate animations, photo-realistic graphics, ambient sounds, vehicle controls, and motion platforms to totally immerse trainees in the exercise. ADMS enables first responders and emergency managers to prepare at all levels of response in a safe, economical and environmentally-conscious way.

About ETC Simulation
ETC Simulation, located in Orlando, FL, specializes in virtual reality emergency response and disaster management training systems. Their hallmark product, ADMS(TM), is a proven tool for training emergency management personnel at all levels, with more than one million successful training hours completed globally.
---

Forward-looking Statements
This news release contains forward-looking statements, which are based on management's expectations and are subject to uncertainties and changes in circumstances. Words and expressions reflecting something other than historical fact are intended to identify forward-looking statements, and these statements may include terminology such as "may", "will", "should", "expect", "plan", "anticipate", "believe", "estimate", "future", "predict", "potential", "intend", or "continue", and similar expressions. We base our forward-looking statements on our current expectations and projections about future events or future financial performance. Our forward-looking statements are subject to known and unknown risks, uncertainties and assumptions about ETC and its subsidiaries that may cause actual results to be materially different from any future results implied by these forward-looking statements. We caution you not to place undue reliance on these forward-looking statements.
Latest News
June 29, 2023
ETC Awarded $17.3 Million Contract for its Sterilization Systems Group
Read More