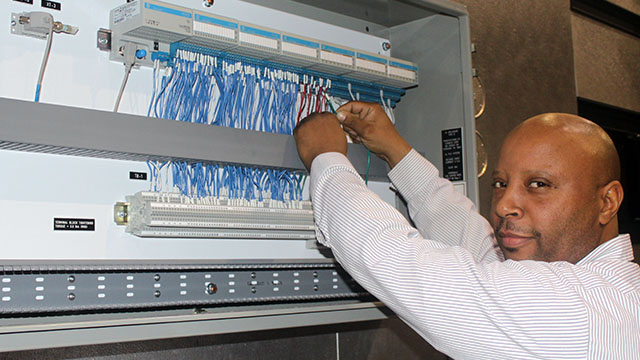 High tech equipment manufacturing company is in need of an individual with good mechanical and electric aptitude. Ability to assemble and wire panels as well as bend conduit utilizing drawings, wiring diagrams, and engineering instructions. Tools of the trade required. Good troubleshooting skills a plus.

Enjoy an environment that offers the opportunity to work on unique, one-of-a-kind products, with flexible hours and plenty of overtime opportunities. ETC also offers an exceptional benefits package which includes Paid Vacation and Holidays, Medical, Vision and Dental Benefits, 401K, Competitive Salary, a Casual Work Environment and provides all uniforms.

Environmental Tectonics Corporation is an equal opportunity employer. We consider applicants without regard to race, color, religion, creed, gender, national origin, age, disability, marital or veteran status, or any other legally protected status.
Candidate must be US citizen or an otherwise lawful US resident.

APPLY FOR THIS POSITION

About ETC
Environmental Tectonics Corporation (ETC) is an engineering company located in Southampton, PA that designs, manufactures and sells a broad range of products. From Military and Space Training Simulators to Hyperbaric Chambers and Pharmaceutical Sterilizers, ETC is very diverse in its product line.


Check out our Facebook page to learn more about working at ETC.
CO-OP / INTERNSHIPS
ETC CORPORATE
125 James Way
Southampton, PA 18966
215-355-9100

info@etcusa.com